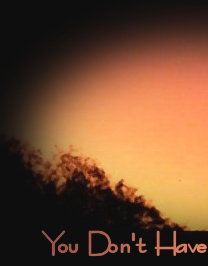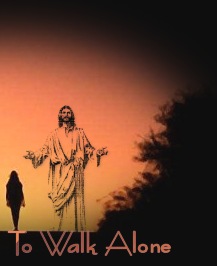 PUT A NAME ON A PRAYER LIST
This page was started after I recieved a poem about "Joey" from a friend - Dkd - at Poet's Nest. Now the
names of our allied troops and your loved ones,are beinging added and prayed for by everyone Daily.
For the Power of Prayer WILL overcome the evil
in Iraq
Gwen



Heavenly Father,
We know you are listening and that you are with
our troops at this time and that you know each
and every one by name. We ask that you keep
each safe and near to you. Give them your
strength to go forward and obtain Peace in
Iraq, that they may bring Freedom to it's people,
for it is your will for there to be Peace throughout
the World.
May the feel you close to them and
Walk In God's Armour
Amen



Father we know not all the names but list here
the following loved ones:


1. Captain Joe Goodell - Joey
2. Duane Baklik-Petty Officer 1st Class-USN
3. Shawn Mount-Sgt. 1st Marines
4. Thomas Patterson-SSG Marines
5. Shawn Mette, of the USAF;
6. Brandon, of the USMC;
7. Christopher Snow, of the US Army
8. Commander Steven Dorff U.S. Navy
9. Javier Gonzalez
10. Melissa Gonzalez
11. AT2 Tim Stokely USN , USS NIMITZ
12. Glen Thompson, aka Pete
13. Matthew Eyen
14. Lance Sergant Ian Clifford - Irish Guards
15. Major Ben Farrell - Irish Guards
16. Lt. Crn Richards Watts
17. Those Serving In The Red Cross
18. Pfc Laura Brown
19. Capt Charles Greene
20. Cynthia Ongesel
21. Keith Skang
22. McManus Suzuki
23. Marvin Suzuki
24. Alfonso Mikel
25. PV2 Robert Ackerman (Poke)
26. 504th Military Police Batallion.
27. Major Jim Weingartner
28. Jason Freeman, a Sargent with the Military Police
29. Curtis Cox, a Marine
30. Pete Wade
31. Jim Weingartner
32. Daniel Bean - 101st Airborne, Kuwait
33. Daniel Stakmen - heading to Kuwait
34. Daniel Costner - Kuwait
35. Thomas Katzmire
36. Jeremy - Kentucky Air National Guard
37. Corparal Joshua Miles
38. 3rd Batallion, 2nd Marines, Kuwait
39. CPL.Ben Soto US.Marine Corp
40. AMBER LACKNER, USNAVY
41. ADAM LACKNER, USMC
42. Nicholas Mcmillan, Squadron leader RAF
43. Spc. Joseph Hudson - 507th Maintenance Company
44. Spc. Edgar Hernandez - 507th Maintenance Company
45. Pvt. Jonathan L. Gifford - 1st Battalion, 2nd Marine Regiment
46. Lance Cpl. Donald J. Cline Jr. - 1st Battalion, 2nd Marine Regiment
47. Chief Warrant Officer Ronald D. Young - 1st Battalion of the 227th Aviation Regiment
48. Chief Warrant Officer David S. Williams - 1st Battalion of the 227th Aviation Regiment
49. Sgt. James Riley - 507th Maintenance Company
50. Pfc. Patrick Miller - 507th Maintenance Company
51. Pfc. Jessica Lynch - 507th Maintenance Company
52. Cpl. Kemaphoom A. Chanawong- se - 1st Battalion, 2nd Marine Regiment
53. Pfc. Tamario D. Burkett - 1st Battalion, 2nd Marine Regiment
54. Army Sgt. Edward J. Anguiano - 3rd Combat Support Battalion
55. Spc. Shoshana Johnson - 507th Maintenance Company
56. Pvt. Nolen R. Hutchings - 1st Battalion, 2nd Marine Regiment
57. PV2 Matthew David Suzuki - A brty 1-22 FA 4th Plt
58. Bradley Robb, PFC, U.S. Army, Baghdad, Iraq